Canary Islands Practical Information
---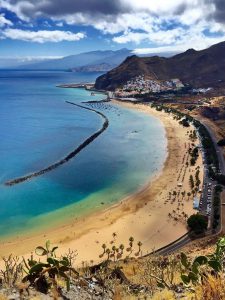 Getting there
Daily flights from Europe to Gran Canaria, Lanzarote and Tenerife are available with different airlines. Flight times from the UK are around four and half hours. Flight connections to the Canary islands from outside Europe are via mainland Spain.
Getting around
Car hire is the most popular and recommended option with a good number of car rental companies present on the islands. The roads are well sign posted and a Sat Nav (GPS) always comes in handy.
Public transport consists of bus routes on Gran Canaria, Lanzarote and Tenerife which also has a metropolitan tram. Check timetables as they don't run 24/7.
Inter-island connections are possible with flights and ferries.
When to go
Given their sub-tropical climate, the Canary Islands are an all-year-round destination, with temperatures around 18C in winter and close to 30C during summer. Late spring and early autumn offer the mildest weather whereas July and August are the hottest months. The busiest time for visitors is from November until Easter with tourists predominantly coming from Europe. Summer is most popular with tourists from mainland Spain.
Do's and Don'ts
You'll find very welcoming people in the Canary Islands as they have been helping tourists get around for a long time.
While basic English is generally spoken, don't assume people will understand you; it's always useful to have a few basic Spanish phrases to hand. The islands are known for their low crime; a common sense approach is recommended when taking care of your personal belongings and money.
Shopping
There is no VAT in the Canary Islands so all goods and services tend to be cheaper than in mainland Spain. Goods are not exempt from import VAT on your return. For guidance on what you can and can't bring into the UK click here.
Although you can find shopping centres on the Canaries we recommend high-street shopping as a way to enjoy different towns and villages and mix up with the locals. Some shops will be closed around lunchtime (2 pm – 4 pm).
Currency
As in the rest of Spain, the Canary Islands' currency is the EURO. Major credit cards are widely accepted and ATM machines can be found around quite easily. Don't be surprised if you're asked for ID when using your card as it's customary. It is advisable to carry cash in smaller villages.
Phones
The Canary Islands have an extensive GSM. Do check with your phone company about roaming charges before travelling. Public telephones accept pre-paid cards which you can buy at shops and newsstands.
Electricity
220/240 AC volts with Euro type plugs. For other plug types an adaptor will be required.
Health
Tap water is safe for drinking. Bottled mineral water is widely available.
Religion
Main religion is Roman Catholic. Other faiths are respected.
Language
Main language is Spanish. English is widely spoken in touristic areas, followed by German.

Local Time
Canary Islands time zone is GMT, same as UK and Ireland.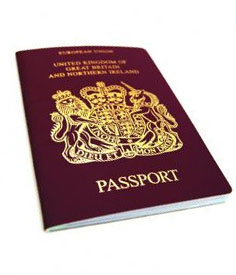 Visa and Passports
As in the rest of Spain, EU nationals can enter with an ID card or a passport. For some other countries, entry into Spain requires a passport which is valid for at least three months beyond the length of your stay and issued within the last 10 years. For citizens from countries who require a visa these can be obtained from the Spanish embassy or consulate in your own country.
For more info on visa regulations in Spain click here.
Food and Drink
Canary Islands cuisine owes to both Latin American and mainland Spain, followed by Africa. Popular coastal eats include grilled fish such as bream and sea bass. Whilst inland, the Guachinches -the name for restaurants serving traditional authentic island food- offer tasty grilled beef and pork dishes. The famous papas arrugadas ('wrinkly potatoes') are enjoyed both as an appetizer and as a side. Gofio, a flour created by grinding roasted sweetcorn, used to be the staple food for centuries and it's still very common in some dishes. Mojo rojo and mojo verde are two widely-known sauces ideal which can accompany any dish.
Fast food chains such as McDonalds and Burger King are also present in some towns.
A special type of coffee called Barraquito (coffee, milk, and condensed milk) is enjoyed by the locals at practically any time of the day.