Portugal Practical Information
---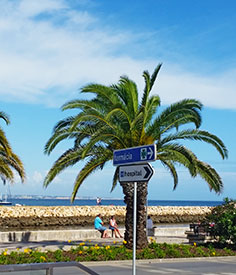 Getting There
Daily flights from Europe to Faro, Lisbon or Porto are available with a number of airlines. Direct flights from USA are offered by National Carrier TAP Air to Portugal from New York City.
Portugal is easily reached via Spain and is therefore accessible by car from anywhere in Europe. In addition there are a number of coach operators offering international connections to Portugal.
You can also travel by train from London and Paris to Portugal.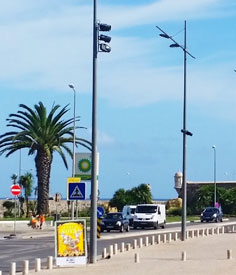 Getting Around
Portugal has an extensive network of modern roads and Motorways and operates an electronic toll system on its' motorways. Car hire is popular with a vast majority of visitors and all the major international car rental companies are present in Portugal.
Portugal also offers a dense network of bus routes and there are good train connections between Portugal's main cities. For train connections between Lisbon and the Algarve visit www.cp.pt.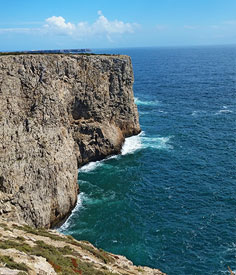 When to go?
Best time of year to visit is between Spring and Autumn. Portugal's southerly location means it does experience some of the warmest temperatures in Europe especially in July and August. Spring is a great time to tour the country when the flowers and trees are in bloom although being influenced by the Atlantic there can be periods of rain or hail. Northern Portugal can experience extremely cold winters including Snow whilst the Algarve area can be very pleasant during the same period with opportunities to play golf as most of the Golf courses are open all year round.
For information on average temperatures in Portugal please click here.
Currency
Portugal's currency is the EURO. Major Credit cards are widely accepted and ATM machines can be found in the main towns. For hints and tips on currency exchange please click here.
Do's and Don'ts
Portuguese are very friendly and polite. They always say please and thank you and visitors will find them most helpful.
Crime is generally low although it is always good practice to be cautious and use common sense in taking care of your personal possessions and money.
Phones
Portugal has an extensive GSM system. Public telephones accept pre-paid phone cards which can be bought in shops, post offices, kiosks and newsstands.
Electricity
220/240 AC volts with Euro type plugs. For other plug types an adaptor will be required.
Health
Tap water is safe for drinking. Bottled mineral water is widely available.
Religion
Main religion is Roman Catholic. Other faiths are respected.
Language
Main language is Portuguese. English, Spanish and French are widely spoken in tourist areas.
Local Time
Portugal Time zone is GMT, same as UK and Ireland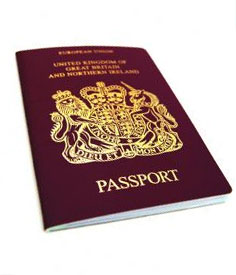 Visas and Passports
EU nationals can enter Portugal with an ID card. For some other countries, entry into Portugal requires a passport which is valid for at least three months beyond the length of your stay and issued within the last 10 years. For citizens from countries who require a visa, these can be obtained from the Portuguese embassy or consulate in your own country.
For a full list of qualifying countries for each group please click here.
Visa regulations are subject to change so ALWAYS, check with your nearest Portuguese embassy or airline for latest information.
Food and Drink
Portuguese food is fairly simple in its' preparation and presentation and is centred around fish (think Portuguese Sardines), meat, stews and casseroles. Although the food is cooked using the traditional ingredients in use in this part of Europe such as olive oil, garlic and parsley, visitors will also find spicier meals on the menu compared to other Southern European/Mediterranean cuisines due to the influence of its' former colonies in Africa, India and the Far East. As a result you will find interesting dishes such as the famous chicken Piri Piri made using a chilli sauce as well as cakes and deserts such as the Portuguese custard tart made using vanilla.
In view of Portugal's history, International food is also available in many of the towns and cities especially Indian. Fast food chains such as McDonalds and KFC are also present in many cities.
Portuguese love coffee and plenty of cafes can be found in Portugal from which to sip this delicious drink whilst watching the world go by.
Portugal is an established wine region, producing excellent wines as well as its' well known fortified wines such as Port, Sherry, Madeira and Marsala. Several breweries are also located in Portugal and there is an excellent choice of beers on the market.