Travel Jobs North London Recruitment & Careers
---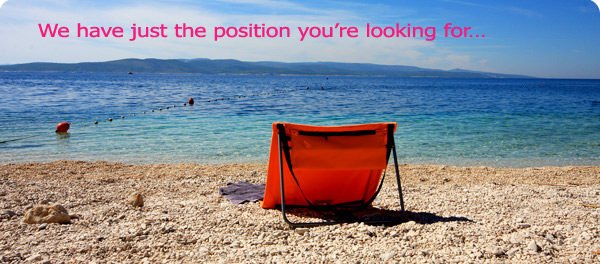 Travel Jobs with Authentic Villa Holidays and Croatian Villas
Authentic Villa Holidays specialise in providing a range of quality accommodations in various destinations across the world. With properties ranging from studio apartments to large luxury villas our portfolio ensures we find the right holiday solution for our customer. Read more About Us. Croatian Villas is a division of Authentic Villa Holidays, specialised in offering villa holidays and apartments across Croatia. Read more about Croatian Villas.
At Authentic Villa Holidays and Croatian Villas we are dedicated to providing our guests with the highest level of service to ensure their holiday is a truly memorable occasion. If you share our passion, have a strong desire to succeed and would like to join the team, we look forward to hearing from you.
Our current travel jobs are listed below. To apply for a position, please submit your CV with a covering letter outlining your skills and experience relevant to the role to tara@authenticvillaholidays.com
Job title:
Apprenticeships
If you are looking for Apprenticeships in the Travel Industry, click here to find out more about available career opportunities.
---
.
Job title:
Operations & Accounts Admin Assistant
Location:
North London. Nearest stations Bowes Park (National Rail), Bounds Green (Piccadilly Line)
The Role:
Working for a busy specialist travel company based in North London, we are looking to recruit an Operations & Accounts Admin Assistant. You will be responsible for the following:
Accounts Duties
Bank reconciliation & cash management
Credit card statement reconciliation
Purchase ledger
Credit control
VAT preparation
Petty cash
Preparation & submission of monthly, quarterly & annual reports
General HR – admin
PCI compliance
Operations
Updating and maintaining availability.
Pre-departure administration including creating and dispatching customer itineraries, vouchers and driving instructions.
Liaising with the reservations department for after-sales support for customers and suppliers.
Amending and reissuing customer documentation where required.
Data entry.
Training can be given where required. The above list is not exhaustive.
Skills and Experience:
Excellent communication skills and grammar – written and oral
Strong attention to detail and data entry skills
Strong IT skills – Word, Excel and systems
Organised, numerical, punctual and reliable
Flexible in work approach with the ability to multi – task
Self-starter, able to manage own workload and use their initiative
Calm approach to working in a busy environment
Xero software experience preferred
Suitable for:
A varied role suitable for an enthusiastic person looking for a full time permanent position and who is interested in developing their administration skills.
Remuneration:
Dependent on Experience.
.
Job title:
Product Executive
Location:
North London. Nearest stations Bowes Park (National Rail), Bounds Green (Piccadilly Line)
The Role:
As Product Executive you will be playing a key role in all aspects of the delivery of the travel product as the company looks to expand, and will require regular overseas travel for contracting, product sourcing and marketing whilst joining a thriving independent travel company with an enthusiastic friendly team.
Skills and Experience:
Dynamic, with an enthusiastic self-motivated outlook.
Natural networker and communicator.
Commercially astute with proven negotiating skills, preferably gained within the villa industry.
Knowledge of Croatia and the Mediterranean as destinations, and able to bring contacts for key destinations including Greece, Cyprus or Portugal.
Driving license is essential, as is the ability to travel to European destinations.
Creative writing, editing and proof reading skills.
Computer literate with experience in working on in-house systems.
Highly numerate with strong analytical and administrative skills.
Accuracy and attention to detail essential.
Proven ability to multitask and work well under pressure.
Photography skills including photo editing.
Graduate calibre.
Personal Attributes:
The ideal candidate is self-motivated and proactive, possesses excellent negotiating and communication skills, and has the ability to maximise all given opportunities. Foreign travel is an essential element of this role, as the position requires regular contracting, photography and product sourcing trips abroad.
   Core Duties
Core involvement in analysing, developing and expanding the Authentic Villa Holidays product portfolio.
Creating and maintaining supplier relationships.
Contracting new properties across a range of destinations to meet quality, quantity and revenue based targets.
Maintain and update contracts, products and supplier details on in-house systems.
Negotiating prices and value-added/tactical offers.
Loading product including writing copy, sourcing and editing images and maintaining full accuracy across descriptions, pricing etc.
Photography of properties and areas for product marketing.
Training, updating and assisting in any queries from the Reservations Team.
Working with all relevant suppliers to secure marketing funds & tactical offers for promotional activities.
Competitor analysis for marketing and price parity.
Involvement with newsletters and e-marketing including social media to ensure optimum product exposure.
Remuneration:
Dependent on Experience.
---
To apply for the above position, please submit your CV with a covering letter outlining your skills and experience relevant to the role to tara@authenticvillaholidays.com
---