MONTENEGRO'S GLORIOUS KOTOR BAY BY Julia Mora
My flight from Gatwick to Tivat was full in early June. Easyjet started flying to Montenegro almost two years ago just as the world's press starting shouting that this little country was going to be "the next big thing on the holiday scene".
It was three years since my last visit and I wondered how things would look now? Overcrowded, expensive perhaps if the press had been right?
Not a bit, although locals told me that August has the crowds, just as everywhere in the Med does.
I spent several days exploring the Northern coast and travelling through those amazing mountains to Cetinje the old capital and to Skadar Lake where the lake carp served for lunch was just as delicious as I remembered it.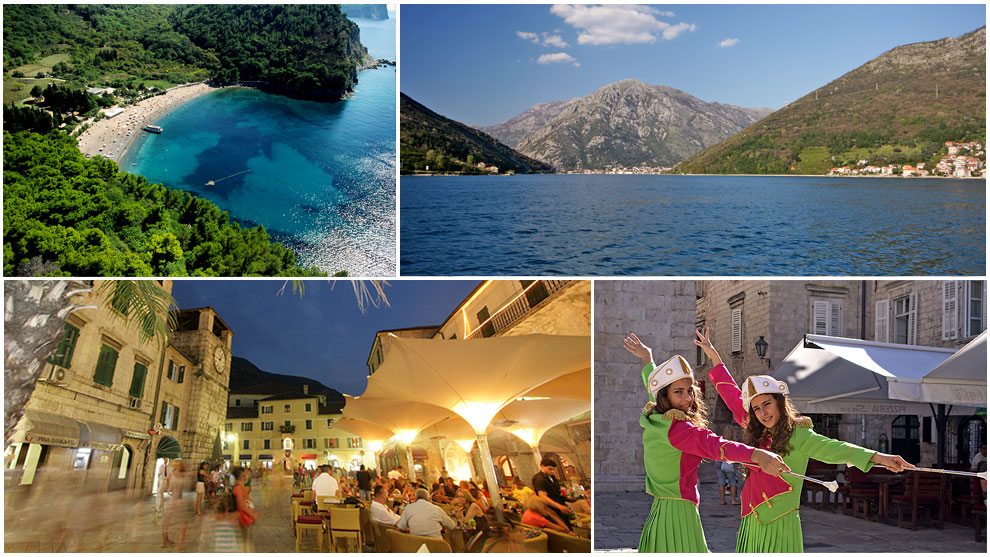 Something else that had not changed was Kotor. I had really loved this exquisite, medieval walled city on my previous visit and it just bowled me over again this time. So, why my favourite?
There are many reasons. Kotor is a UNESCO World Heritage site where many of the tiny twisting streets of white stone still bear the workaday names of Milk Street, Bread Square and so on. The Venetian inspired architecture has been well preserved and some old palaces have been converted into museums and even restaurants or bars where original stone and beams remain and where the work of artisans can be enjoyed by many. I spotted a fair number of "beautiful people" sipping sparkling wine on outdoor terraces looking as thought they had been transported from the French Riviera?
I returned to the 18th century Beskuca Palace with its winged saints and cherubs and also to the Renaissance Pima Palace. I loved the open air fruit and vegetable market, again unchanged where ladies selling juicy peaches and ripe tomatoes beckoned me to taste before I bought. I did. Oh the joy of a tomato that tasted (and smelled) like a proper tomato!

I ventured out to Perast, barely ten minutes drive away where there is only one main street but over 30 churches and palaces. Restaurants on the seafront with wonderful views across Kotor Bay were doing a roaring trade. Lunch in Conte Restaurant delivered as before. My sea bass with orange and caper sauce was perfect.

Close to Radovici (again barely ten minutes from Kotor), I discovered Almara Beach Club on Oblatno beach where there is a mix of sand and decking. This is perfect for those who like to relax, sunbathe, read and drink cocktails – and really stylish.

But I had higher aspirations. Literally.
When I had previously walked the Kotor fortress walls with my friend, we joked about needing an oxygen mask (at 4.5 kilometres long and with the highest point at 260 metres, these ramparts are longer and higher than those in famous Dubrovnik!) I chose a morning start when there was some cloud cover. It was steep, just as I recalled. I passed by the toy-sized churches and Little Fortress and somehow reached St Ivan's Castle. Oh what spectacular views! Beneath me was a jumble of orange, red and caramel rooftops and beyond that the shimmering Kotor Bay and fjord which is the southernmost fjord in Europe. The climb had been worth it. During the descent I promised myself a large cold beer in the square with dinner tonight at Galion, possibly the best restaurant in Kotor with live music most nights. I could almost taste my scampi risotto!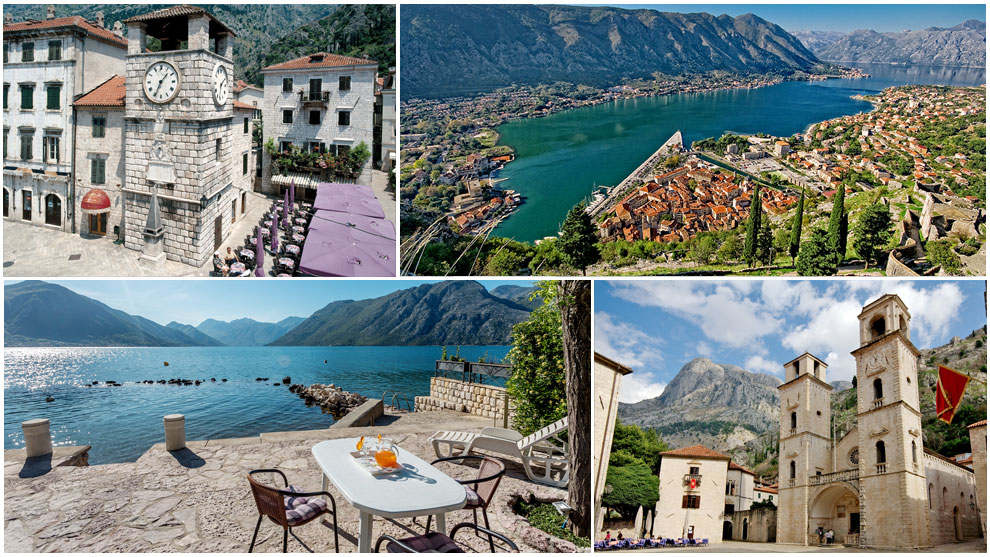 Sipping my beer, I mused about my trip. It had been fantastic. Kotor is a gem. Next time I'll wander around nearby Porto Montenegro away (a glitzy yacht marina with designer shops and good restaurants)and see if that has changed and I'll take the bus further south to Petrovac, a lovely bay around 45 minutes drive. Montenegro is a small country, the size of Northern Ireland and it's so easy to see many places and sights. Sometimes it is good to go back. And I'll be seeing Montenegro again – for sure.
---